TEASER: Brad Pitt As A Hit Man In 'Killing Them Softly'
The first teaser poster for Killing Them Softly, which has been dubbed "the Brad Pitt hit man movie" by many Cannes watchers, has hit the web (see below) — a pretty quick turnout for a film that, according to director Andrew Dominik, was only finished days before it screened at the 65th Annual Cannes Film Festival and until recently went by the name Cogan's Trade.
"Brad's character calls what he does 'killing them softly' — with a minimum of fuss," Dominik told USA Today. "It sounded like a movie title to me. Cogan's Trade kind of sounds like a Clint Eastwood title to me from 1972."
Dominik, who worked with Pitt on 2007's critically acclaimed The Assassination of Jesse James by the Coward Robert Ford, was using Cogan's Trade as a working title because that's the name of the George V. Higgins novel upon which the film is based. But now that the title is squared away, the teaser poster is out, and a 40-second clip has appeared online, Killing Them Softly just needs to put out a trailer to prep viewers for its September 21 release.
"We're a little behind the eight ball on that," Dominik said. "We only finished the picture last week."
Subscribe!
A week of entertainment news in your in-box.
We find the news you need to know, so you don't have to.
Killing Them Softly stars Pitt, Ray Liotta, Richard Jenkins and The Sopranos star James Gandolfini, who is getting Best Supporting Actor Oscar buzz for his turn in the film.
Check out the poster here: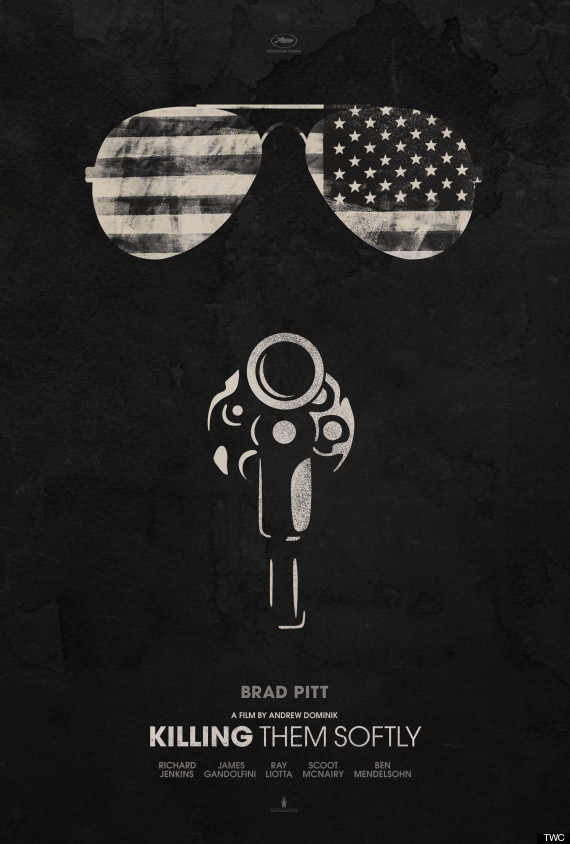 Read more about the Cannes Film Festival here:
SPOILERS: Who Plays Who In 'On The Road'
BUZZWORTHY: Shia LaBeouf And Tom Hardy Are 'Lawless'
VIDEO: 'Cosmopolis' Star Robert Pattinson Talks Director David Cronenberg
Leave a comment
You must be logged in to post a comment.
Listen to the uInterview Podcast!
Get the most-revealing celebrity conversations with the uInterview podcast!