Heidi Klum Flashes Major Underboob In Topless Photo
Heidi Klum flashed some major underboob in a topless picture she shared on Twitter Tuesday afternoon.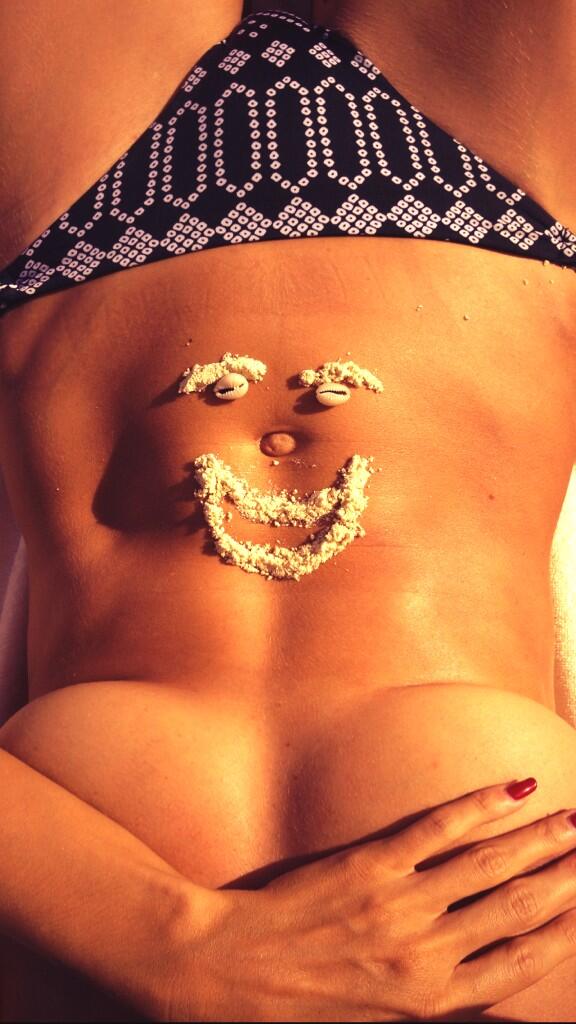 With the caption "Smile!" Klum, 40, tweeted the photo of her subbathing to her millions of followers, sharing a cropped version of the photo on her Instagram as well. In the photo, Klum shows off her perfectly toned abs by using sand and seashells to make a smiley face on her stomach. She appears to be sunbathing topless, using only her arm to cover herself.
This is not the first photo that Klum, who is vacationing with boyfriend Martin Kristen in the Bahamas, has shared to show off her fit physique. She also posted a photo of her backside – using the excuse that she was sunuburned – the week before, as well as a profile photo of herself in a bikini on the beach at sunset.
Klum is no stranger to racy photos – she has shared other photos of herself wearing next-to-nothing in the past, including photos from vacations and from her early modeling days when she did campaigns for Victoria's Secret and photo-shoots for Sports Illustrated. Klum's openness with sharing racy photos is due to the fact that she grew up in a family that had an easygoing attitude when it comes to nudity. "My parents are still naked," Klum said in a 2010 interview with Tatler. "I mean, it's not like we're hippies and we run around naked, but if they happened to be in their room changing or something or someone comes out of the shower, they're not, like, 'Oh my, God. No. Close the door.' " Klum, who was married to Seal at the time of the interview, also told the magazine that her children saw them naked all the time. "We are not ashamed," she said.
The America's Got Talent judge is gearing up for the season 12 premiere of her other hit reality show, Project Runway, which is due to premiere July 18.
Read more about:
Listen to the uInterview Podcast!
Get the most-revealing celebrity conversations with the uInterview podcast!